In 1979, Fluoman took part in the effervescence of reggae in France.
He was a disc-jockey enthusiast and attended the concert when Lone Ranger, a young Jamaican disc-jockey, first performed in France.
Lone Ranger went everywhere with Chester, who was his close friend and producer.
They both made friends with Fluoman who invited them to his home over a long period.
This encounter gave rise to several of the DJ's paintings.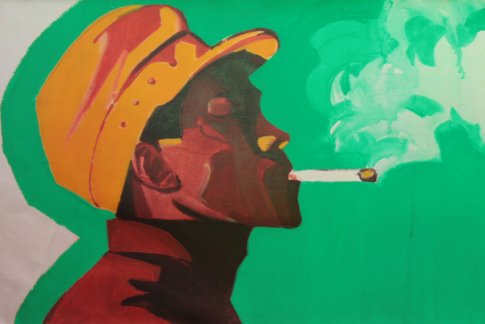 Even though they then lost touch, they continued to foster their friendship as can be seen in the photo taken in Marseilles in 2004.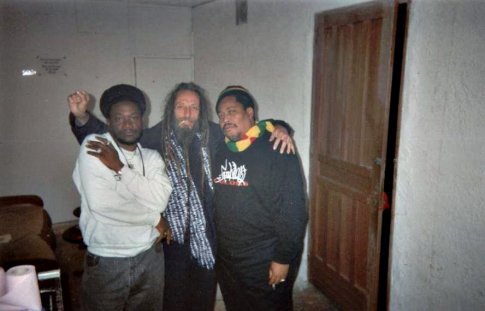 Chester has now joined Fluoman. Our association is in spirit with him and his family…
Jah Live !